The Basic 5 Boy Who Read 5 Books Of Shakespeare's Series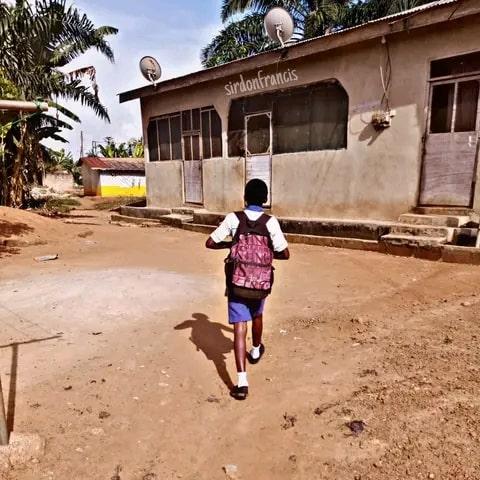 The Basic 5 Boy Who Read 5 Books Of Shakespeare's Series
This is Prosper, the boy who read in 5 days, 5 books of the Shakespeare's Series and signed his signature "Prosper Read This Book" on the back cover. On the day I was absent, he was absent too. That was the only day he missed school throughout the 3 terms! So he couldn't join the boys who came to my house.
Yesterday, he pleaded that I allow him to come to my house. After school, we came home. He got books home. Today, he too told them all the things that happened when he came home and now everyone wants to come home. But enfa!! (It won't work) as I've calculated my banku paaa, never!
#21stcenturyteacher #SonofTheFarmer #sirdonfrancis #adonwrites #nuwork22 #diaryofateacher #VillageTeacher #lifeofateacher
For information that you will not get on TV or radio:
Click here to join EDUCATIVE NEWS ROOM on Whatsapp
Click here to join EDUCATIVE NEWS ROOM on Trlegram
Click here to join EDUCATIVE NEWS ROOM on Facebook
Join us on Social Media | Post Disclaimer
The information contained in this post is for general information purposes only. The information is provided by The Basic 5 Boy Who Read 5 Books Of Shakespeare's Series and while we endeavour to keep the information up to date and correct, we make no representations or warranties of any kind, express or implied, about the completeness, accuracy, reliability, suitability or availability with respect to the website or the information, products, services, or related graphics contained on the post for any purpose.
---
SEND A STORY: Do you have a story for us or need a promotion/advertisement? Submit them via our email admin@educativenewsroom.com
Facebook  Group> [JOIN Facebook]
JOIN OUR EDUCATION NEWS-GROUP (WHATSAPP)
Join just one of our Whatsapp/Telegram Groups for current Educative News Service Updates:
JOIN ONLY ONE... THANKS
TELEGRAM PAGE >>> [JOIN]
WHATSAPP  [JOIN]
TWITER [JOIN]
---