Increase Affordability On Payslip Scam | Beware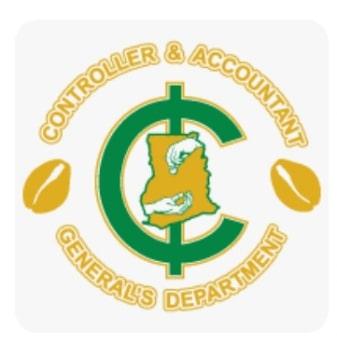 Increase Affordability On Payslip Scam Ongoing | Beware
Affordability on payslip for the purposes of taking a loan is a big deal at any time of year. Fraudsters are equally aware and have developed a scheme promising victims to increase affordability on payslip in order to dupe desperate and unsuspecting public sector workers. It must be noted that the systems of the Controller and Accountant General Department are very robust and can not be manipulated by an outside source. Even insiders can not manipulate the affordability of workers, since the affordability is calculated based on the worker's gross salary and net salary. Therefore, affordability can only change when the gross salary or net salary changes.
The scam scheme
A scam message has been found on numerous teachers' social media platforms promising to increase the affordability of members, which can only be a scam. The message read: "if your affordability is 00 or not restored fully, call me" with a phone number attached.
The public is therefore advised not to entertain such services or the worker will end up on the wrong side of history.
See also: Calculate Affordability In Ghana | 2023 Salary
Related scam
In a related scam, fraudsters in the financial space are promising workers an opportunity to take loans without paying the monthly deductions. In their elaborate scheme, they introduce themselves as CAGD staff or affiliates and inform their victims that they are able to remove/ destroy loan deductions requests by financial institutions when the documents come to their desk. In the process, the worker does not get deducted any money for the loan he or she took. Their condition is a percentage share of the loan taken.
However, various reports from workers prove that the criminal deal only led to complete deductions of obligation on the payslip after the booty had already been shared. The victims can not report their own criminal activities and also lose up to 50% of the loan taken.
To be informed about relevant information, join us on WhatsApp or Telegram or Facebook
Send story And Join us on Social Media | Copyright | Post Disclaimer
SEND A STORY: Do you have a story for us or need a promotion/advertisement? Submit them via our email educativenewsroom.com@gmail.com
Join Our EDUCATIVE NEWS ROOMS For Relevant Information:
TELEGRAM PAGE >>> [JOIN]
WHATSAPP  [JOIN]
FACEBOOK [JOIN]
TWITER [JOIN]
---
Copyright: Only websites and blogs which give us backlinks are allowed to duplicate parts of our articles. Failure to give us backlink will make us fill DCMA forms for such websites and blogs
---
Post Disclaimer: The information contained in this post is for general information purposes only. The information is provided by Educative News Room and while we endeavour to keep the information up to date and correct, we make no representations or warranties of any kind, express or implied, about the completeness, accuracy, reliability, suitability or availability with respect to the website or the information, products, services, or related graphics contained on the post for any purpose.