NSS Lady Sues Bank Manager | Failed Obligations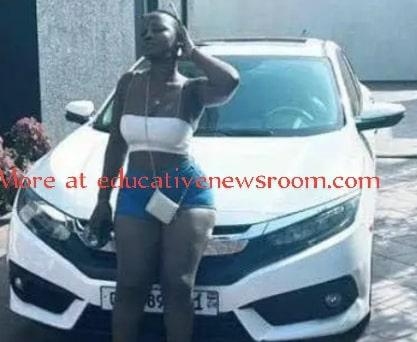 NSS Lady Sues Bank Manager Over Failed Obligations
A former National Service personnel of First Atlantic Bank in Accra has filed a suit against one of the bank's manager, Ernest Kwasi Nimako, after the latter allegedly failed to uphold commitments made in their supposed intimate relationship. It is a news in an African country that a lady sues bank manager over a relationship obligation. Perhaps, this class action suit could have way for more of such cases in Ghana.
A director of finance, Mr. Kwasi Nimako, was sued by Deborah Seyram Adablah and he is expected to appear before Friday, January 27.
The First Atlantic Bank has also been joined to the suit.
According to the writ of summons sighted by 3news.com, the plaintiff, whose national service period came to an end in July 2021, admits to be in a relationship with the married Ernest Kwasi Nimako following the fact that her happiness at the workplace was under threat had she failed to give in to the relationship.
She further states that she had turned down an opportunity to be a permanent staff after her National Service due to the manager's promise of making life comfortable for her by paying her rent, capital for business, getting her a new car and even divorcing his substantive wife for her among others.
It was captured in the writ, however, that the manager did well to deliver some part of his obligations until their relationship got complicated.
She is now demanding that the rest of the promises be fulfilled including the payment of a remaining two-year rent as well as changing ownership of the car he bought for her as part of the promises.
See also: 3 Reasons National Service Personnel Want Allowance Increased, According Coalition Of New Personnel [Use the link here to join their Whatsapp and Telegram]
The First Atlantic Bank, which was joined in the suit, has been accused of allowing senior officers to enter into relationships with unwilling subordinates while using the females as baits to win customers for the company.
Source: 3news.com
To be informed about relevant information, join us on WhatsApp or Facebook or Telegram
Join us on Social Media | Post Disclaimer
The information contained in this post is for general information purposes only. The information is provided by NSS Lady Sues Bank Manager | Failed Obligations and while we endeavour to keep the information up to date and correct, we make no representations or warranties of any kind, express or implied, about the completeness, accuracy, reliability, suitability or availability with respect to the website or the information, products, services, or related graphics contained on the post for any purpose.
---
SEND A STORY: Do you have a story for us or need a promotion/advertisement? Submit them via our email admin@educativenewsroom.com
Facebook  Group> [JOIN Facebook]
JOIN OUR EDUCATION NEWS-GROUP (WHATSAPP)
Join just one of our Whatsapp/Telegram Groups for current Educative News Service Updates:
JOIN ONLY ONE... THANKS
TELEGRAM PAGE >>> [JOIN]
WHATSAPP  [JOIN]
TWITER [JOIN]
---