Effect of Honey in Babies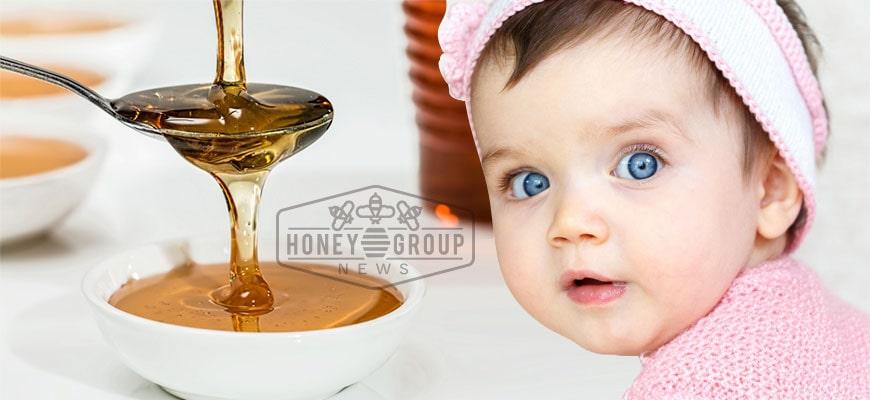 Effect of Honey in Babies
Don't Feed Honey To Children Below 1year | Why
Everyone knows that honey is a natural sweetener and has many important benefits in the body. Many parents replaces honey with sugar for their babies since honey is natural and have more health benefits than sugar. But the focus is the effect of Honey in Babies.
The negative effect of Honey in Babies is that, honey can cause a serious food poisoning called botulism in babies under one year. Parents should be cautious with the type of foods they give to their babies, honey should be avoided in any form, either it's added in bakery foods or any other form.
Signs and Symptoms of Infant botulinum
When babies below One year are fed with honey, they gets exposed to a serious food poisoning called botulism caused by a bacterial spores called clostridium botulinum. This bacteria can grow and multiply in your babies intestines and cause a serious food poisoning called infant botulinum. Honey also is a sugar which can cause tooth decay in babies so avoiding it will also prevent the baby's tooth from decaying. This infant botulinum is normally common in children below 12 months. This bacteria spores can also be found in soil or dust so don't allow your baby below 12 months to play in soil or dust. But older children can take honey because their intestines develops a defense which inhibits the Clostridium botulinum spores from germinating and reproducing in their intestines, making honey safe for children above 13 months.
See also: Dangerous Effects Of Energy Drinks On Your Kids [Nurses Diaries]
1. Muscle weakness
2. Difficulty swallowing
3. Double or blurred vision
4. Difficulty breathing
5. Slurred speech
6. Dropping eyelid
7. Drooling
8. Weak cry.
9. Poor feeding
10 . Lethargy
11. Nausea and vomiting
12. Dry mouth
13. Constipation
14. Poor feeding
Botulism can be very life threatening and can cause serious health complications such as paralysis, respiratory failure, paralytic ileus.
Children above 13 months can take honey since their intestines are able to produce a defense against the bacteria Clostridium botulinum without causing any harm or disease to them.
Honey contains a lot of important health benefits, hence don't deny your child when he/she is 13 months and above.
To be informed about relevant information:
Join us on Social Media | Post Disclaimer
The information contained in this post is for general information purposes only. The information is provided by Effect of Honey in Babies and while we endeavour to keep the information up to date and correct, we make no representations or warranties of any kind, express or implied, about the completeness, accuracy, reliability, suitability or availability with respect to the website or the information, products, services, or related graphics contained on the post for any purpose.
---
SEND A STORY: Do you have a story for us or need a promotion/advertisement? Submit them via our email admin@educativenewsroom.com
Facebook  Group> [JOIN Facebook]
JOIN OUR EDUCATION NEWS-GROUP (WHATSAPP)
Join just one of our Whatsapp/Telegram Groups for current Educative News Service Updates:
JOIN ONLY ONE... THANKS
TELEGRAM PAGE >>> [JOIN]
WHATSAPP  [JOIN]
TWITER [JOIN]
---