Easy Ways to Improve Memory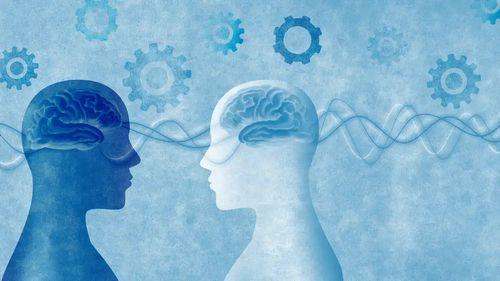 Easy Ways to Improve Memory
Everyone does forget things sometimes, but it's not supposed to be continuous or a habit. Memory loss is something you shouldn't play with, since it can ruin your life. There are easy ways to improve memory.
Forgetfulness or dementia is something one cannot avoid from happening but there are things you can do to minimize the risk or control it.
Some things that improve one's memory are
1. Physically active: Being active improves blood flow to all parts of the body including the brain. This provides the brain with sufficient nutrients and oxygen to function well.
2. Have enough sleep: Having enough sleep improves memory. Not having enough sleep can lead to memory loss. As an adult, ensure that you sleep for 7 to 9 hours every night. Do away with any destruction and have enough sleep to boost your memory.
3. Engage with others: engage in interaction with others to do away with stress and depressions since stress and depression all have a negative effect on the brain.
4. Manage your chronic disease: Chronic diseases such as diabetes, hypertension and obesity have negative effects on the brain. Follow your appointments with your health provider and adhere to all measures and treatment regimen to improve your health and brain regimes.
As a means to improve memory, diet plays an important role. The bottom line is that through proper nutrition and a well balanced diet, the overall vitality is improved and the damage caused by chronic stress or fatigue is eliminated. This, in turn, helps improve brain function, concentration and memory.
See also: Reversible Causes Of Memory Loss
Eat food with a lot of vitamins and trace elements. Foods that contain iodine, magnesium, iron and zinc are all good easy ways to improve memory.
It is important to eat grapes to improve your memory. They contain glucose, the main source of energy for the brain.
To beat depression, eat seaweed, which contains iodine. Lack of this trace element causes irritability.
Oatmeal porridge stimulates blood circulation. It also contains vitamin B which helps to improve memory.
Live a healthy lifestyle and eat well and improve your brain's health, since the brain determines whatever we do.
To be informed about relevant information:
Join us on Social Media | Post Disclaimer
The information contained in this post is for general information purposes only. The information is provided by Easy Ways to Improve Memory and while we endeavour to keep the information up to date and correct, we make no representations or warranties of any kind, express or implied, about the completeness, accuracy, reliability, suitability or availability with respect to the website or the information, products, services, or related graphics contained on the post for any purpose.
---
SEND A STORY: Do you have a story for us or need a promotion/advertisement? Submit them via our email admin@educativenewsroom.com
Facebook  Group> [JOIN Facebook]
JOIN OUR EDUCATION NEWS-GROUP (WHATSAPP)
Join just one of our Whatsapp/Telegram Groups for current Educative News Service Updates:
JOIN ONLY ONE... THANKS
TELEGRAM PAGE >>> [JOIN]
WHATSAPP  [JOIN]
TWITER [JOIN]
---