Dangerous Effects Of Energy Drinks On Your Kids [Nurses Diaries]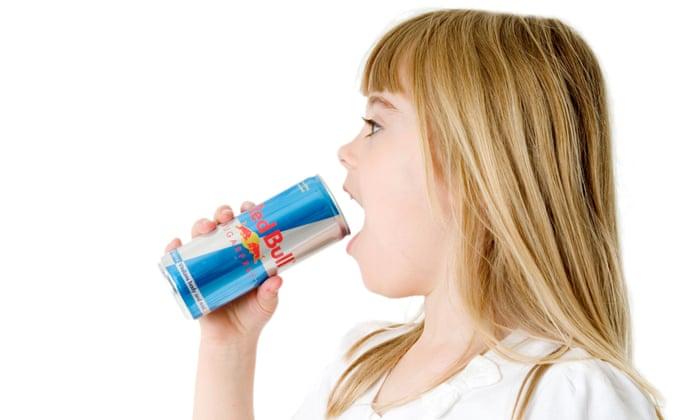 Dangerous Effects Of Energy Drinks On Your Kids [Nurses Diaries]
Energy drinks are becoming part of our society with their attractive labels and colors.
Many people abuse energy drinks, including children. Many parents are not aware that energy drinks can be harmful to their kids.
Energy drinks contain caffeine, which can cause serious health conditions in children. Parents need to be careful with giving them to their children.
It's a big no to give energy drinks to kids.
Don't try that. It is very wrong. Energy drinks are off limits for children.
Energy drinks contain high amounts of caffeine and in children it can have side effects such as:
Increased anxiety
See also: Serious Dangers Of Self Medication With Antibiotics [Nurses Diaries]
Mood swings
Abnormal heart rhythms
Also, the high level of caffeine in energy drinks has a negative impact on their sleep.
Consumption of energy drink by children, especially in high amounts, may predispose them to seizures and even sudden death.
Energy drinks may also negatively impact the blood pressure of children.
Just don't give children energy drinks. Don't.
To be informed about relevant information:
Click here to join EDUCATIVE NEWS on Whatsapp
Click here to join EDUCATIVE NEWS on Telegram
Click here to join EDUCATIVE NEWS on Facebook
Send story And Join us on Social Media | Copyright | Post Disclaimer
SEND A STORY: Do you have a story for us or need a promotion/advertisement? Submit them via our email educativenewsroom.com@gmail.com
Join Our EDUCATIVE NEWS ROOMS For Relevant Information:
TELEGRAM PAGE >>> [JOIN]
WHATSAPP  [JOIN]
FACEBOOK [JOIN]
TWITER [JOIN]
---
Copyright: Only websites and blogs which give us backlinks are allowed to duplicate parts of our articles. Failure to give us backlink will make us fill DCMA forms for such websites and blogs
---
Post Disclaimer: The information contained in this post is for general information purposes only. The information is provided by Educative News Room and while we endeavour to keep the information up to date and correct, we make no representations or warranties of any kind, express or implied, about the completeness, accuracy, reliability, suitability or availability with respect to the website or the information, products, services, or related graphics contained on the post for any purpose.