Inside Rumour | 2023 G.E.S Promotion Exam Date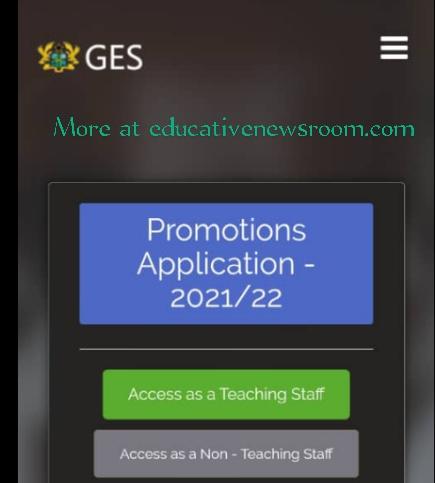 Inside Rumour About 2023 G.E.S Promotion Exam Date
Rumours fester when there are no regular updates. Rumours can be ignored, but not when such a rumour is coming from an inside source. Even the dates for the application for this particular promotion was rightly speculated. A current speculation about the 2023 G.E.S promotion exam date is the case even though the Ghana Education Service is keeping the date indefinitely.
Inside Rumour
A Ghanaian personality, Ellis Ferdinand, with lots of insight in the education space, has revealed on his Facebook account that a deep source indicated the promotion exam to be taken this year will come on from 25th to 26th February 2023. Though we prefer have facts before publications, and not on rumours, our earlier analysis believes the government can act in any way it wishes to either determine the court case that is preventing the examination from taking place. Below is the right place online to prepare for the promotion exam for assured success.
Best promotion class online
The team at educativenewsroom.com has a database of past questions for qualified candidates to try their hands on adequately in an examination format that you will not find anywhere. There are also trial questions available on the site for trial. The past questions and trials with answers were provided by the veteran online teacher, Sir Chris, who has been preparing candidates for G.E.S promotion exams since the year 2014. He is the author of Promotion Luck Book, which has been aiding the success of candidates over the years.
See also: G.E.S Promotion 2022 Exam Date, Index Numbers
Candidates only need to type their grade of promotion applied for in the search button on the site to locate their questions. Candidates can equally join the best free promotion class platform and locate past questions and answers in their raw forms without its publication. Also, there is no posting of news or blog publications on the platform. Click here to join on WhatsApp or Telegram
To be informed about relevant information, join us on WhatsApp or Telegram or Facebook
Send story And Join us on Social Media | Copyright | Post Disclaimer
SEND A STORY: Do you have a story for us or need a promotion/advertisement? Submit them via our email educativenewsroom.com@gmail.com
Join Our EDUCATIVE NEWS ROOMS For Relevant Information:
TELEGRAM PAGE >>> [JOIN]
WHATSAPP  [JOIN]
FACEBOOK [JOIN]
TWITER [JOIN]
---
Copyright: Only websites and blogs which give us backlinks are allowed to duplicate parts of our articles. Failure to give us backlink will make us fill DCMA forms for such websites and blogs
---
Post Disclaimer: The information contained in this post is for general information purposes only. The information is provided by Educative News Room and while we endeavour to keep the information up to date and correct, we make no representations or warranties of any kind, express or implied, about the completeness, accuracy, reliability, suitability or availability with respect to the website or the information, products, services, or related graphics contained on the post for any purpose.