3 Bad News On January Payslip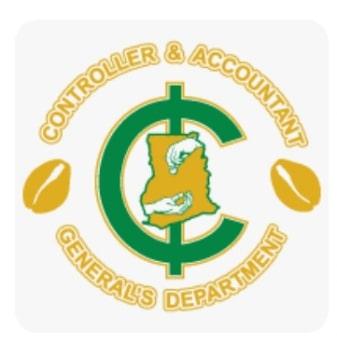 3 Bad News On January Payslip
We all heard the good news that comes with the January 2023 salary payment during the validation process. News like salary increment, upgrading of workers, responsibility allowance for workers and promotion of workers. However, it thus appears the salary came with 3 bad news on January payslip. Even though the payslip is yet to be uploaded on the epayslip platform, there are factual experiences that workers have encountered at the banks. The experiences encountered definitely present the following bad news that will accompany the payslip when it's finally uploaded.
The bad news
First and foremost, most workers, especially teachers, did not receive the salary arrears that appeared on the payment vouchers against their names during the validation process. It is therefore a disappointment for them and depending on how they plan to spend such funds, the inconvenience will vary.
Secondly, new tax brackets and rates that were applied to the salaries mean workers have paid significantly extra tax. Though the new minimum wage levels are exempted from taxation, the upper bracket is significantly captured and taxed as much. Workers must therefore expect to see higher tax being paid.
See also: How Long, To Get GNAT Loan, To Qualify/Apply
Thirdly, the first two bad news, which are the absence of arrears and higher tax rates, therefore, present a third bad news, which affects the affordability that will be available to workers. Affordability to access loans is a much sort after around this time of the year, January and February and, lack of it is a big deal for most workers.
It is therefore yet to be seen whether the aforementioned bad news on the January payslip is an attempt to control cash in the system and/ or indirectly to control the sky-rocketing inflation in the country, which is 54.1% as at December 2022.
To be informed about relevant information, join us on WhatsApp or Telegram or Facebook
Send story And Join us on Social Media | Copyright | Post Disclaimer
SEND A STORY: Do you have a story for us or need a promotion/advertisement? Submit them via our email educativenewsroom.com@gmail.com
Join Our EDUCATIVE NEWS ROOMS For Relevant Information:
TELEGRAM PAGE >>> [JOIN]
WHATSAPP  [JOIN]
FACEBOOK [JOIN]
TWITER [JOIN]
---
Copyright: Only websites and blogs which give us backlinks are allowed to duplicate parts of our articles. Failure to give us backlink will make us fill DCMA forms for such websites and blogs
---
Post Disclaimer: The information contained in this post is for general information purposes only. The information is provided by Educative News Room and while we endeavour to keep the information up to date and correct, we make no representations or warranties of any kind, express or implied, about the completeness, accuracy, reliability, suitability or availability with respect to the website or the information, products, services, or related graphics contained on the post for any purpose.