Cedi Crisis In Full Gear: No BoG Updates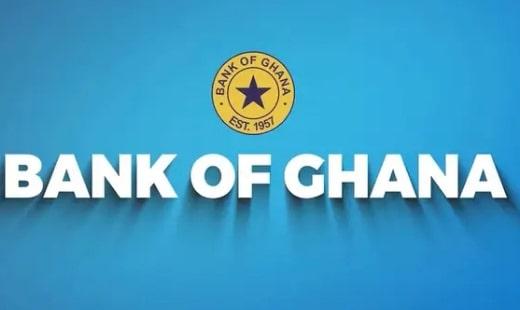 Cedi Crisis In Full Gear: No BoG Updates On 23rd January 2023
1. It appears the cedi crisis has returned in style as the Ghanaian cedi continue to loose against all foreign currencies after gaining so much in weeks in December
2. The Ghana cedi appreciated from about Ghc15 in the first week of December to a little below Ghc8 on 20th December.
3. However, those remarkable feet seem to have hit a support level and the cedi began to lose weight from the 21st of December.
4. From the 21st of December to date, the cedi has continued to depreciate against the major foreign currencies.
5. Uncharacteristic of the Bank of Ghana (BoG), which provides daily updates of the currency market mostly very early in the morning using the average interbank rate of the previous day, the BoG is yet to provide an update today, 23rd January 2023 as at the time of going to press
See also: Bank of Ghana Exchange Rate Today 20th January
6. Though bloggers and currency market watchers are wondering why the delay in the update by the Bank of Ghana, the reason seem very obvious. The cedi crisis is in full gear and the Bank of Ghana may not want to provide figures to support the new normal
7. Since the updates by the central bank are an average of the previous days interbank rate, it appears the very sharp depreciation is what might be preventing the BoG from updating the public.
8. Even though the last update of the exchange rates, on Friday 20th January, quotes a dollar to cedi as 10.3509/ 10.3613, the quote from the Ghana Commercial Bank, on Friday 20th, is 11.0000/12.7500
9. Our team will be observing to bring the latest Bank of Ghana exchange rates to the attention of read or even the possible reason other than the cedi crisis for the no update from the Bank of Ghana
To be informed about relevant information, click here to join us on WhatsApp or Facebook or Telegram
Send story And Join us on Social Media | Copyright | Post Disclaimer
SEND A STORY: Do you have a story for us or need a promotion/advertisement? Submit them via our email educativenewsroom.com@gmail.com
Join Our EDUCATIVE NEWS ROOMS For Relevant Information:
TELEGRAM PAGE >>> [JOIN]
WHATSAPP  [JOIN]
FACEBOOK [JOIN]
TWITER [JOIN]
---
Copyright: Only websites and blogs which give us backlinks are allowed to duplicate parts of our articles. Failure to give us backlink will make us fill DCMA forms for such websites and blogs
---
Post Disclaimer: The information contained in this post is for general information purposes only. The information is provided by Educative News Room and while we endeavour to keep the information up to date and correct, we make no representations or warranties of any kind, express or implied, about the completeness, accuracy, reliability, suitability or availability with respect to the website or the information, products, services, or related graphics contained on the post for any purpose.